Sheepskin British flight jacket RAF Irvin by Mil-Tec
It's not just another ordinar y leather jacket. It is a legendary piece that will not go unnoticed and will provide its owner with protection on cold winter days. The RAF Irvin pilot jacket is a bit of a historical piece from the Second World War. It is made according to the famous model, which at the time was worn by British pilots of The Royal Air Force.
a legend proven by history
With the aviation boom in early 20th century, responsibility for pilot's comfort came hand in hand. Cockpits of early military airplanes were mostly open and pilots were exposed to harsh conditions. So came the need for a jacket that would protect pilots from temperatures well below freezing without losing any comfort or agility. The last thing you want is having your clothes stuck when there's a foe on your six. In 1926, flight jackets designed by US stunt-man Leslie L. Irvin were classified in the RAF pilot gear.
features
The inside of the jacket is lined with sheep wool, which is perfectly warm. The outside is made of high-quality sheepskin, which gives this piece an elegant look. The cut is a bomber, so the jacket is at the waist. But because there is a stylish strap at the waist that provides thermal insulation, there is no need to worry about cooling down. In the same way, the collar at the neck is equipped with a strap and is great for protection against strong winds. There are practical ventilation holes in thearmpit for better air circulation. The retro look of this jacket is given by distinctive seams on the upper side. Fastening is solved practically with a zipper, covered with a flap inside. The cuffs on the sleeves can also be easily unzipped.
size guide
Please note the fact, that bomber cut jackets were designed for providing comfort while sitting. With the size increasing, the main difference is the sleeve lenght. Bomber jackets are usually cut to barely reach your waist. Model on a photo included below is 189 cm (5.4 ft) tall and wears a XXL size.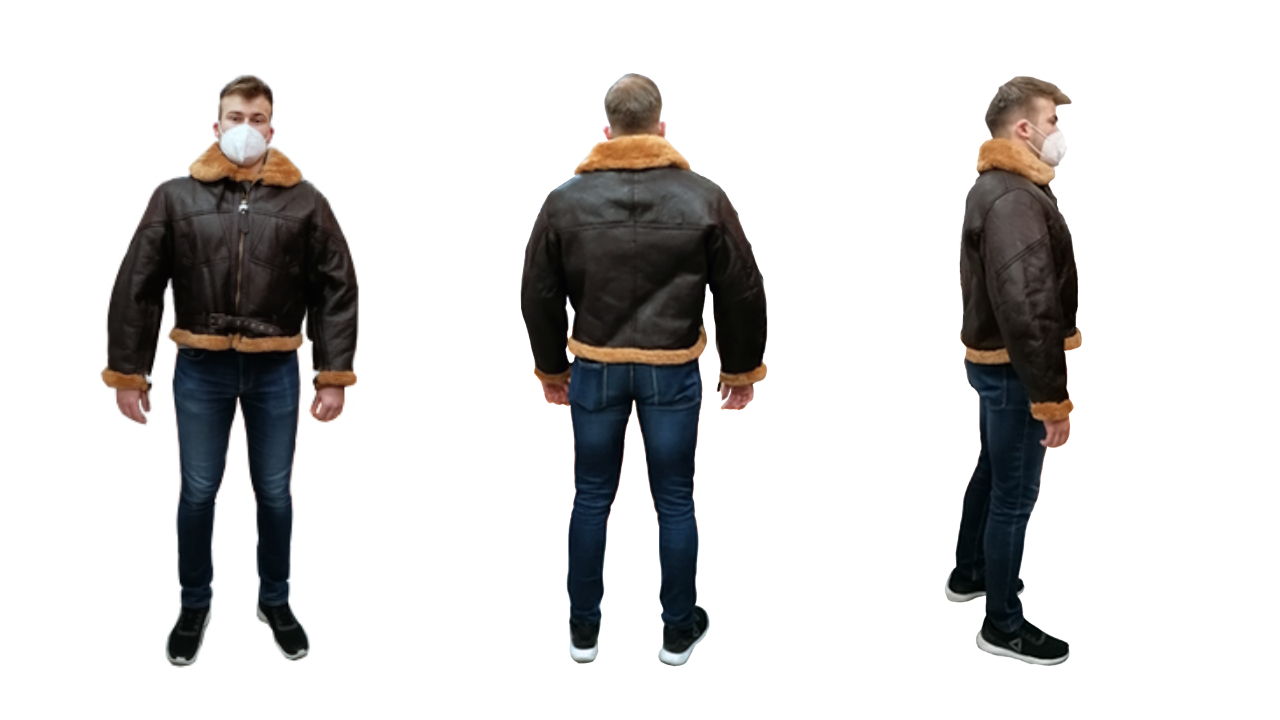 Main features:
legendary model from the times of World War II
once worn by British pilots of the Royal Air Force (RAF)
outer material: sheepskin
lining: sheep wool
cut: bomber
to the waist
drawstring at the waist
cable tie on the collar
ventilation holes in thearmpit
zip fastening
unzipping cuffs with zipper